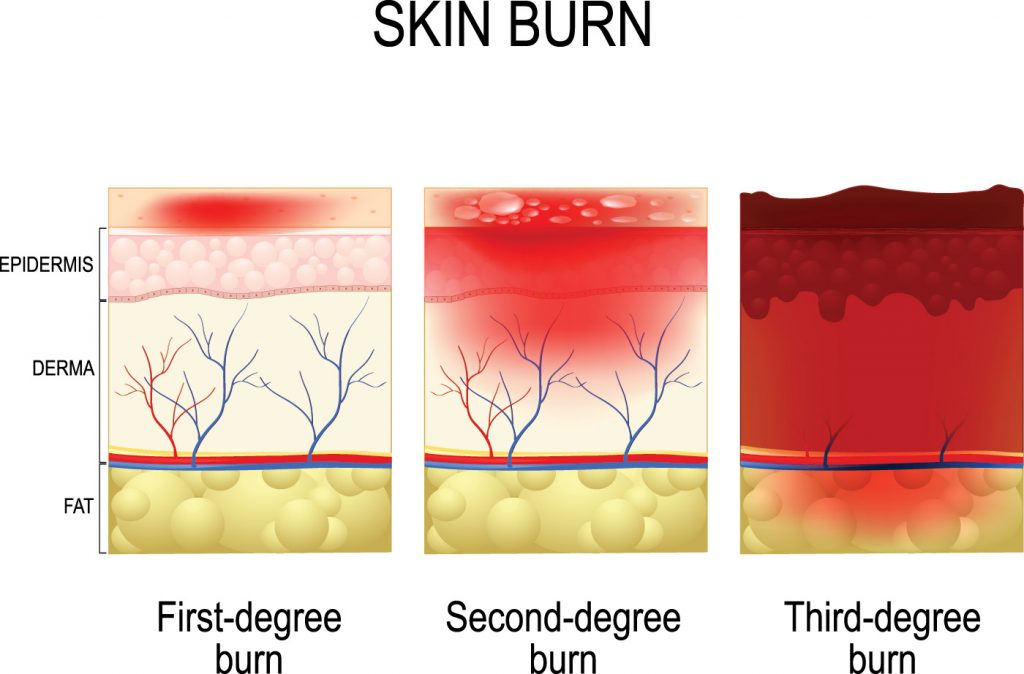 The risk of infection is very high after burn injury. Burn injuries often result in the loss of a large amount of skin, exposing the underlying tissue. When this happens you no longer have your natural barrier to airborne pathogens including bacteria, viruses and fungi. Early removal of the damaged skin can reduce the risk of infection. Smoke inhalation increases the risk of respiratory infections and pneumonia in burn injury patients. Catheter-associated infections are also a risk for burn injury patients.
Additional Risk Factors in Burn Injury Patients
Burn injuries carry high risk of infection in any patient. Young children and the elderly are at elevated risk. And, there are other factors that increase the risk of infection in patients of any age. These include:
Prolonged hospitalization – increases the risk of exposure to infected patients and to pathogens in the environment

Obesity

Immunosuppressive drugs

Catheter, ventilator or other invasive devices

Prolonged open burn wounds due to failed skin graft

Full thickness burns

Burns involving more than 30% total body surface area (TBSA)

Improper, inadequate or delayed early burn treatment
Cross contamination in the hospital setting is one of the greatest dangers for burn injury patients. Burn units have strict protocols and are constantly working to improve their methods of preventing nosocomial infection, but it is far from eliminated and there have been cases of medical malpractice. 
Burn injury infection can easily lead to sepsis and multiple organ failure. Infection is the most common cause of death in burn injury patients.
Burn injuries are often fatal and those who survive can find their lives changed forever. To learn about your legal rights and potential compensation, please contact an experienced burn injury attorney in your area today and schedule our free consultation.