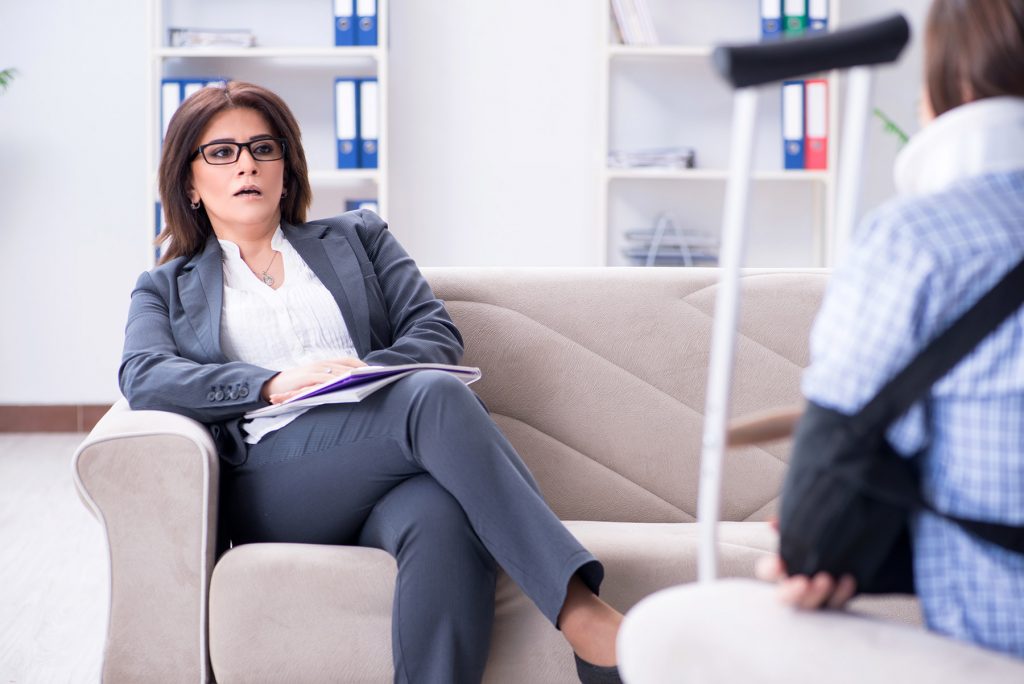 Every day, millions of people put their very lives in the hands of doctors, nurses, and other healthcare professionals, but these people who have chosen a career caring for others are human and will make mistakes. In an ideal world, no doctor, nurse, or medical provider of any kind would ever make a mistake, and everyone who seeks medical attention would leave in better shape than when they walked in to a medical facility, but that's not the case, in many instances. 
Medical malpractice is a real problem in the United States, and considering the number of malpractice cases that arise each year, there's a good chance that you or someone you know has been the victim of a medical mistake. Some medical mistakes are minor and may not result in any physical or emotional harm to a patient while other medical mistakes are so horrible that the victim's life is irreparably changed due to medical malpractice. In the worst cases of medical malpractice, someone will die. 
Medical malpractice is defined by the American Board of Professional Liability Attorneys (ABPLA) as follows: Medical malpractice "occurs when a hospital, doctor or other health care professional, through a negligent act or omission, causes an injury to a patient. The negligence might be the result of errors in diagnosis, treatment, aftercare or health management." 
The most common medical mistakes include:
Failure to diagnose, delayed diagnosis, or misdiagnosis
Misreading lab results (or ignoring results altogether)
Unnecessary surgery
Surgical errors including wrong site surgery
Improper medication or improper dosage
Poor follow-up care
Premature discharge from a hospital
Disregarding or incomplete patient history
Failure to order proper testing
Failure to recognize symptoms
Checklist for a Medical Malpractice Claim
While you're waiting for your consultation with a medical malpractice attorney in your area, there are some things you can get started on to help prove your medical malpractice case:
Collect your medical records: All healthcare providers are legally obligated to provide a complete copy of your personal medical records at your request under the rules of HIPAA (Health Insurance Portability and Accountability Act of 1996). Review all of your records pertaining to your case for accuracy.
Collect bills and receipts related to your medical care: Collection of the bills and receipts for your medical care is imperative to your case. You have to be able to show how much you've paid out for your injury
Keep an account of your ordeal: The fresher your experience is in your mind, the easier it will be to recount it. Write down as much as you can recall about your experience as soon as possible after you suffer an injury at the hands of a medical professional. The more details, the better as the more information your attorney has, the easier it will be show a judge or jury how you've suffered.
Take photos and videos to document your experience: It's important to take photos and video as soon as possible after the injury occurred. If possible, provide narration of what is being seen in the video.
Understand your health insurance policy and keep records of contact from health insurance companies: If you receive a denial letter (or an approval letter), keep those. The court will need to hear what the insurance company covered for your injury and what was not covered.
Keep track of any work or school you've missed: You may even want to ask for your entire personnel file from your employer.
Take notes regarding conversations you heard regarding your injury: Did you hear admissions of negligence from nurses, doctors, or other staff members? Jot down anything you can remember; your lawyer will determine its relevance to your case.
Keep evidence of lost wages: Keep all pay stubs and tax documents that document what you got paid before the injury and then what you got paid after the injury. The court will need to see how the injury affected your ability to earn a living.
Keep all records of prescriptions and other medical necessities: Keep track of everything from ibuprofen you needed to any supplies you had to purchase following your injury.
One of the most important steps to take right away is to contact a personal injury attorney in your area who handles medical malpractice cases. If you or someone you love has suffered due to the medical negligence of a healthcare professional, you may be entitled to compensation.