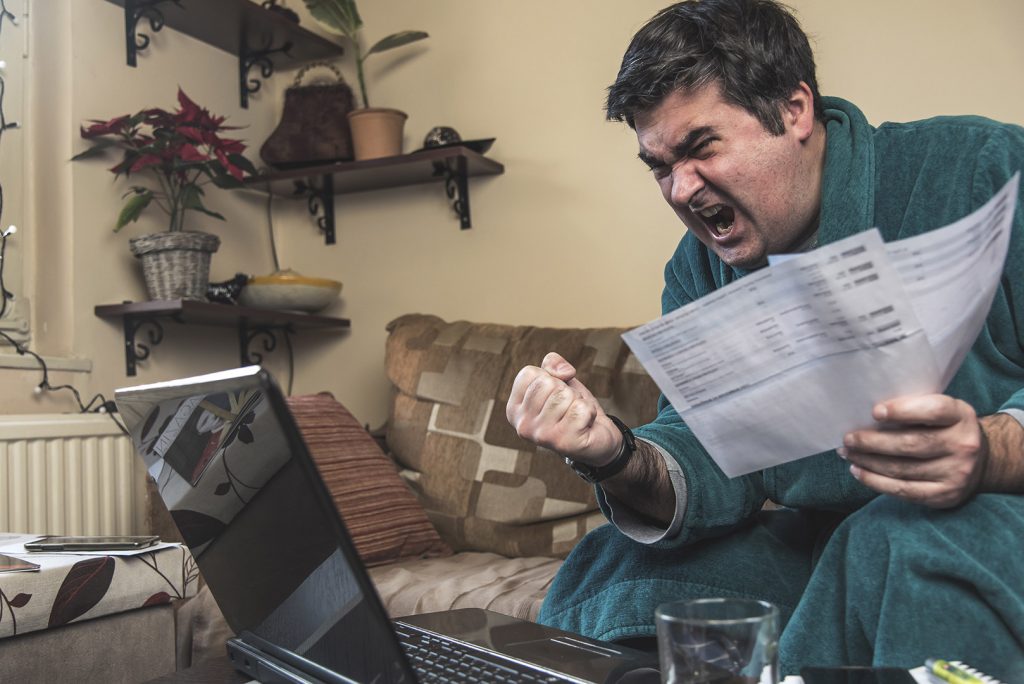 Drew Calver is a 44-year-old high school history teacher who lives in Austin, Texas. In April of 2017, he suffered a massive heart attack, known as the widow-maker, at his home. He was taken to a local hospital by ambulance and, luckily, survived. What he didn't expect, however, is the $109,000 bill he would receive months later. Perhaps the most shocking fact about his story is that Mr. Calver had health insurance. His insurance provider did pay the hospital nearly $56,000, but Drew was taken to an out-of-network hospital, and that hospital billed him for the difference between what they charged and what insurance paid. This practice is very common, and it is known as "balance billing."
Unfortunately, this is not an uncommon story in the United States today, especially in emergent situations. Mr. Calver was not given a choice of which hospital he would be brought to, which resulted in charges that he would have never been able to pay on his teacher's salary. Luckily, after his story was picked up by the press nationwide, the hospital lowered his amount due to just $332.29. Unfortunately, not everyone is so lucky.
Unexpected and exorbitant medical bills are such a problem in this country that medical bills are the number one cause of bankruptcy. The exact statistics vary depending on the source, since those who file for bankruptcy are not required to say why, but one thing is clear: Americans are struggling to pay their medical bills.
New Legislation Being Proposed
On September 18, 2018, a bi-partisan group of Senators released a draft bill that would attempt to prevent patients from being hit with massive bills because of balance billing. In other words, it would protect those patients who are taken to hospitals in emergent situations and have no say in where they are treated. Senator Grassley, a Republican from Iowa, said in the press release about the legislation, "No one should receive surprise medical bills. This draft legislation will add transparency and fairness to health care costs."
The proposed bill addresses three main concerns:
Emergency services provided by an out-of-network facility

Non-emergency services following an emergency service from an out-of-network facility

Non-emergency services performed by an out-of-network provider at an in-network facility
First, the bill would prevent hospitals from balance billing in emergent situations. In other words, if you're brought to a hospital that's out of your insurance provider's network and you have no choice in the matter, the hospital cannot bill you for costs over and above what your insurance pays.
Second, if you require non-emergent follow-up care after you have received emergency services from an out-of-network hospital, the hospital must inform you that you could face higher charges if you choose to receive that non-emergency follow-up care at that hospital. So, if you're brought by ambulance to Hospital A in an emergency and then you require further follow-up care, Hospital A must tell you that you can be charged out-of-pocket costs if you choose to receive that follow-up care from Hospital A. Thus, you'll be aware and able to change hospitals or providers to avoid those costs.
Third, and probably the most common surprise for most people, is that doctors who work in hospitals are not always on the same networks. For example, if Dr. Doe works at Hospital A, and Hospital A is in your insurance's network, Dr. Doe may not be. So, if Dr. Doe is an anesthesiologist who treats you during surgery, his services can be billed to you as an out-of-network provider, even though you made sure prior to your surgery that Hospital A was in your insurance provider's network.
The Senators who drafted this legislation are hoping it will help to combat medical bankruptcies. If you or someone you love is facing exorbitant medical bills as the result of medical malpractice, talk to a lawyer in your area. Get the legal help you need.